Juf Nienke - update from the architects
Jul 14, 2022 - Last month the last timber modules of Juf Nienke, a new fully circular apartment building at the entrance to the Centrumeiland, were installed, reaching the highest point of the building.
A fitting opportunity to catch up with Juf Nienkes' architects Bjarne Mastenbroek (SeARCH) and Thomas Rau (RAU) on site.
Prefabricated timber houses
With the last modules in place, we start working on the finishing in order to welcome its first residents in the most sustainable apartment building of Amsterdam by fall 2022. Half of the 61 prefabricated timber apartments designed by SeARCH & RAU for developer Dokvast within 'Juf Nienke' are intended for teachers and other residents who work in the essential services within Amsterdam, such as education, healthcare, and police forces.
Catch-up with the architects
Thomas Rau: 'The municipality set incredibly high standards for this site. Which meant that if you were to use traditional methods, the desired level of performance was simply not achievable. They really asked for a Formula One car at this location, so, we really had to develop this completely from scratch.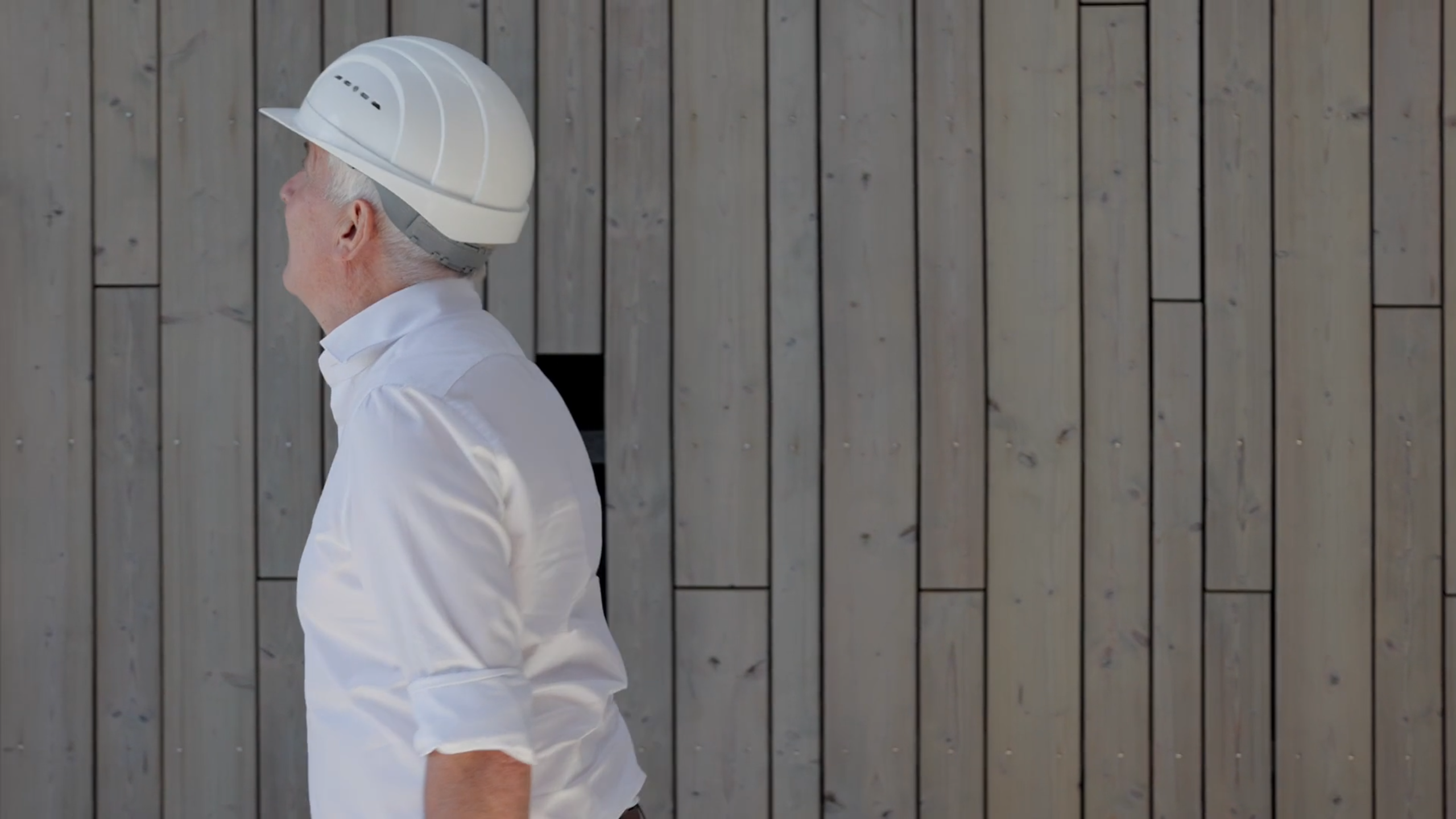 Bjarne Mastenbroek: 'Both RAU and SeARCH are front runners in timber construction. We have the experience, but that does not mean that it was an easy journey. There are regulations, the demands of contractors, and hesitancy from clients to navigate, so you must work very hard to realize the building in timber…and then you just stand stronger as a team.